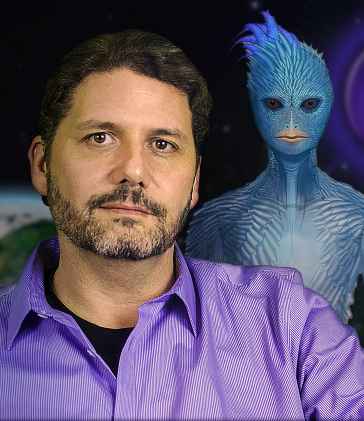 Rob Potter interviewt  Corey Goode — The Blue Avians Deel  I   11 april 2016   Bron:   vert.winnyd@stralendetoekomst.nl
Lieve Veelbelovende Vrienden en Familie,
Ik heb Corey's informatie enige tijd gevolgd en ik ben totaal gefascineerd. In het begin waren de context en de informatie verstorend voor me omdat de strekking van zijn onthullingen en de toon van zijn verslag geweest was zoals alle ET groepen elkaar aan de keel zaten. Hij gaf aan de ICC en SSP groepen die complex vijandig waren van hoe wij versus de andere soort  scenario's met bijna iedereen deed en zij vochten altijd tegen elkaar.
Het scheen dat ze allen wedijverden en de bovenste hand zochten. Het scheen dat ze allemaal agenda's hadden van niet zulke aardige bedoelingen naar de aarde bevolking toe. Ze zijn heel materialistisch en hebben geen zorg voor de Aarde volkeren of dat de technologie die ze kregen en verhandelden het resultaat was van slaafse manipulatie en zelfs moord.
Duidelijk zijn ze zich bewust van de vijandige agenda die gevoerd wordt door de Aardse minions van de Draco Cabal of de Syndicat Alliance. In Corey's vroege verhaal scheen het dat geen van de 40 Super Federatie mensen positief waren. Ik vergiste me, omdat ik, sedert ik met Corey heb gesproken, een duidelijker plaatje heb gekregen.